Platforms that connect online and offline
Omni-channel integrated platforms "Gotcha!mall" & "MOALA"
Gotcha!mall

A platform that connects consumers with stores and products
Gotcha!mall, a shopping-mall style platform matches up consumers with stores and products with the power of technology, invites consumers to stores via smartphones, and promotes them to shop and dine out.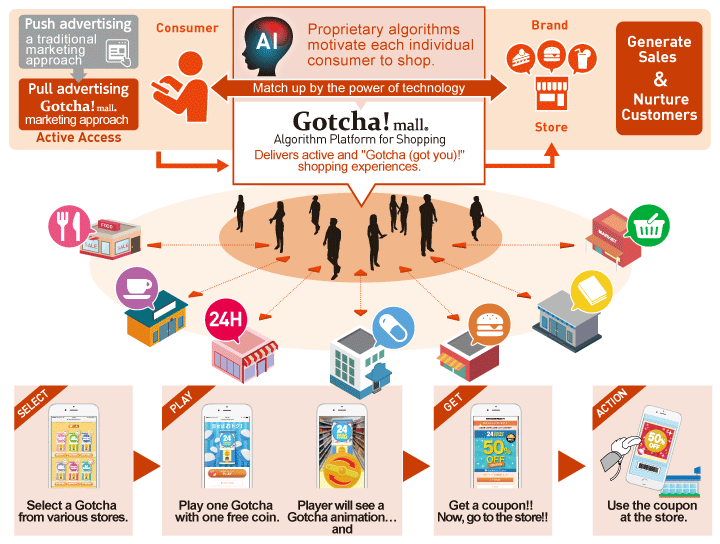 3 distinctive features
1. Provides an easy-to-use touchpoint where non-regular customers keep coming back regularly.

Having a diverse store network provides non-regular customers with touchpoints.

2. Considering the needs and wishes of each individual consumer, Gotcha!mall motivates everyone to shop actively.

Artificial Intelligence analyzes each individual's various behavioral data and delivers incentives that best match each user's specific attributes and situation.

3. Gotcha!mall incentive-based pricing (pay-per-sale) is linked to store sales and profits.

No initial or fixed monthly payments. Stores & brands can execute effective and economical sales promotions continuously. What's more, they can control their total expense budget by setting the number of winning capsules.

MOALA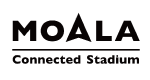 A web-based platform that integrates digital into a whole live experience
MOALA is a connected stadium platform which is based on an implementation-ready e-ticketing service "Quick Ticket." By digitalizing all kind of services associated with a live experience, MOALA lets visitors enjoy the live event more than ever before.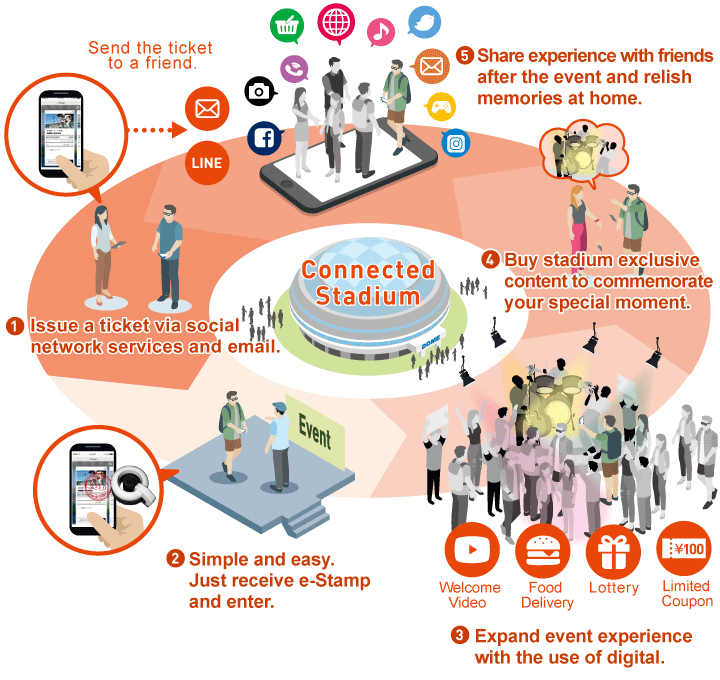 3 implemented features
1. Quick Ticket

An e-ticketing service, no app required.

4 distinctive features

Easy to implement with existing ticketing system.
Easy to receive & prevent illegal resale.
Able to use together with paper-based tickets.
Easy to welcome visitors at event sites.
Enables continuous communication with event visitors.

2. MOALA Market

An e-commerce feature specifically designed for real events. Users can buy live-related products and services including drink tickets, meet & greet plus handshake tickets and exclusive digital content.

3. MOALA Pocket

A logging feature that enables users to manage all live experiences that include entry tickets, special coupons and photos in one single space.
|
|
|
Make the most of omni-channel